Energy Intensive
Energy Coaching: for Coaches who lead groups and Mastermind Mentors
You help everyone else. Who is going to replenish you?
All successful people, from thought leaders to world-renowned entrepreneurs and elite athletes have something in common – they seek out coaches along the way who help them grow past personal and professional obstacles.
The right coach, at the right time, helps unblock you, motivates and inspires, and helps you develop clarity so you can get unstuck and achieve your grander goals.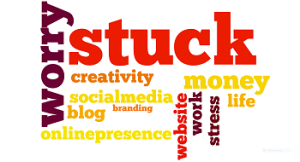 We all get stuck. No matter  how successful we become.
When you are ready to truly expand your energy awareness and soul consciousness,
when you are ready to walk through your fears so you can step into the full bigness of you,
and when you know you are ready for something more…
Then I am the coach for you.
My Energy Intensive Coaching for coaches, thought leaders and mastermind mentors will give you the personal support, insight, and energy tools you need to become even more fully who you are meant to be.  
Whatever your specific inner beliefs keep limiting you, together we can get you moving into a bigger brighter realm that you may not have imagined possible.
Is the Energy Intensive the right choice for you?

It's not all about you. It's about your clients, too.
My unique talents of accessing and understanding energy allows me to see your core blocks so that together we can help you expand and become more of who you are, so you can increase the size of your groups, and better serve your clients in bigger ways than you ever thought possible.  
Let's face it. In today's world, you are your businesses. What goes on inside you, and on your website, blog, social media, is all tied together. One does not exist without the other and when you are keeping pieces of you hidden, no matter how successful you are, then you can't serve to your maximum capacity.
I will teach you the energy tools you need to know and use all your energies for long-term sustainable BIG success. PLUS I will help you develop the specific tools you need to better serve your clients. 
"Karen is a gift to my business and to me. She quickly grasped the essence of my expanded business vision and brought her own creativity and in-depth understanding into our conversations. Working collaboratively with Karen removed both mental blocks and internet technology-related constraints that were keeping me stuck. In just a short amount of time she's helped me see how to take my business to a whole other level." – Marguerite M. Callaway, Callaway Leadership Institute, North America/Africa/Asia
Who is the Energy Intensive Coaching good for?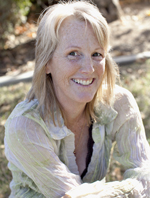 Thought leaders and coaches who know they are destined for something more, something bigger and are willing to go for it.
Mastermind mentors who are looking to better serve their business and their clients.
Who is My Coaching NOT good for?
Coaches and leaders who are content exactly where they are.
Coaches and leaders who are focused solely on money.
The places
I will lead you to as a spirit will now always be comfortable, not always easy. We will face your personal fears head on, learn to work that energy so that those fears can never again halt your progress so that you can better serve your clients.
Karen helps me see my fears…then helps me figure out why I have those fears… and then how to break through those fears. Most small businesses fail in the first year because the entrepreneur does recognize when a fear is adversely affecting their business; Fear of success, fear of failure, fear of putting yourself or product out there (selling) or fear of change (adjusting your business when your plans aren't working). I experienced all of those when starting Tangerine Marketing and Karen coached me through each fear until it was no longer limiting me. I especially have benefitted from her coaching regarding selling and my revenue has grown 350% since that first year. Sandra Ballard, C.E.O., Tangerine Marketing
Are you ready for the energy journey of a lifetime?
Intensive One-on-One Energy Wizardry Coaching
Warning! I'm not kidding when I say Intense
Some of What You Get:
introductory and ongoing skype conversations soul to soul
the ability to ask me questions and bring up issues via texting throughout the 10 days
permanent conscious-expanding transformation, lifelong awareness of energy and energy tools 
PLUS you gain the ability to utilize me as an asset to your group or mastermind. You can do this in a couple of ways. You can invite me to come do a session with your group(s) – (separate fees apply based upon travel specifics) AND/OR we can discuss specific clients and their energy blocks and needs so you can better serve them (all confidential).
All of our time is completely targeted specifically to you and as needed, your clients. Our conversations are organic, there is nothing pre-planned. Everything is based on your energy, your desires, your willingness to dig in and expand and where you feel you can be of best service to your clients and groups.
Click below to Start the Conversation
Then I'll send you a personal response email and we'll go from there