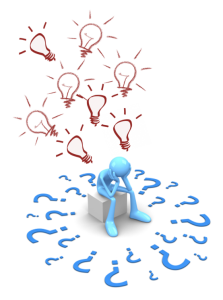 The Hypercreative Survival Kit – Pre Release Special!
Are all your ideas running you ragged? Are you creatively brilliant but still not successful?
If you are hyper-creative, at any given time, day or night, creative ideas pop randomly into your mind. This may sound like a good thing to a lot of people but the truth is that a hyper-creative mind can run you ragged since chasing one idea after another can be exhausting. If not properly understood and managed all your idea-hopping can keep you from having real success.
Learn to use your unique, talented mind and develop true success with my 

Hypercreative Survival Kit
Your time is Now.
Don't let opportunity slip away. 
You know you can create bigger positive change in the world

You're smart and creative and wonder why big success still eludes you

You're ready for your business to grow but you need some help

FEARLESS CREATIVEPRENEUR is your ticket to freedom and success. So pack your brain, your passions and creativity, your world-changing ideas and, of course, your favorite shorts because your time is now.