To succeed with your online business you need words that work.

Core Copy that Converts gives you the tools you need to use your voice to create words that work.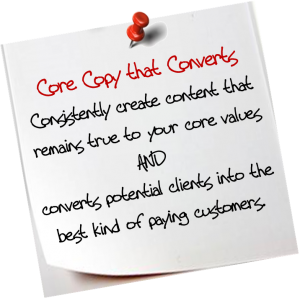 What great things would happen to your business if your content was so effective and true to your core values that potential clients consistently converted into the best kind of paying clients – people that you would love to work with? Click to learn how Core Copy that Converts can help you succeed.
Use your multi-passionate entrepreneurial talents to carve your slice of freedom. You don't need expert talent or to be one of the chosen few – you just need to be yourself and make the commitment to go for it.

FEARLESS CREATIVEPRENEUR Blog is on the way!